TYPES OF COVID-19 TESTS
We offer rapid testing and standard COVID testing, including antibody tests for past infections and viral tests for active infections. With rapid COVID tests, you can have the results in as little as 15 minutes on average.
At Total Testing Solutions, molecular tests and rapid antigen tests are available to determine an active COVID infection, as well as antibody testing to determine whether a patient has been exposed to the coronavirus in the past.
Learn About the 3 Available COVID-19 Tests
COVID Molecular Tests
Saliva, oral swab or nasal swab test is performed to detect an active COVID-19 infection. This highly accurate test delivers diagnostic results that can vary between same-day or up to several days, depending on the particular type of molecular COVID test that is performed. A molecular test generally does not require further testing to verify the results. Molecular test types may also include nucleic acid amplification testing (NAAT), RT-PCR tests, and the Rapid Loop Mediated Isothermal Amplification (LAMP) testing.
COVID Antigen Tests
Rapid coronavirus testing in Los Angeles is possible with an antigen test, a diagnostic tool that is used to determine an active infection for a virus such as COVID-19. In many cases, antigen tests provide same-day results, often in as little as 10 minutes, making it ideal for patients that cannot wait several days to obtain test results from standard PCR tests. A test sample is obtained from a patient suspected of having an active COVID-19 infection due to the presence of COVID symptoms, particularly if the test subject has had contact with someone known to have an active case of the virus within the last 14 days. While a positive COVID test is unlikely to require confirmation testing, due to the COVID-19 incubation period, false-negative results are possible. Negative results in a patient that has persistent symptoms of viral infection may require confirmation testing with the standard PCR test (molecular test type), also available at Total Testing Solutions, with results delivered in just 24 to 48 hours.
COVID Antibody Test
A serology test that uses a blood sample obtained from a patient suspected of having a past COVID-19 infection, antibody tests uses a finger stick or blood draw to detect for COVID antibodies present in the blood. After having exposure to a virus in the past, the body's immune system fights off the infection by developing antibodies, which remain present in the blood long after the infection is gone. The antibody test does not test for active infection, unlike the other two test types. Antibody tests are considered less time-sensitive than those that test for a present infection, however, results may be delivered in just 1 to 3 days after obtaining the sample.
Rapid LAMP Testing — 100x More Sensitive than RT-PCR Tests
The COVID Rapid Lamp Test is the newest testing option that is available at Total Testing Solutions in Los Angeles. This is a highly accurate and affordable molecular test that detects an active infection of the coronavirus with same-day COVID test results. Unlike most other types of molecular COVID tests, the Loop-Mediated Isothermal Amplification (RT-LAMP) test provides fast results delivery in just 45 minutes, whereas other molecular tests for active COVID cases provide results with a wait time of several days. This makes the LAMP test ideal for patients that need urgent results in a time-sensitive manner, without running the small, but possible, risk of a false negative and positive from rapid antigen tests. Early diagnosis of COVID-19 is crucial for limiting the spread of the virus; The sooner a patient receives a result, the safer our community and your workplace.
The LAMP test is a molecular test that quickly assesses a lab sample with the latest nucleic acid amplification. It works by looking for copies of viral RNA to detect an active infection in the test subject. Unlike routine molecular tests such as the RT-PCR method, it does not require hours of time in the laboratory to conduct a swab analysis, nor does it require expensive equipment. Current medical research suggests it is approximately 100x more sensitive than RT-PCR tests, which means that it can detect the presence of an active virus at significantly lower levels. For businesses seeking a combination of speed and accuracy for a current COVID infection, schedule your LAMP screening in Los Angeles at Total Testing Solutions.
Diagnostic testing
A diagnostic test can determine whether you are infected with the novel coronavirus. This is important when determining whether you should self-isolate or quarantine to prevent the spread of the disease to others.
Diagnostic tests are split into two main categories; molecular tests and antigen tests (not to be confused with antiBODY tests). Molecular tests work to identify the actual genetic material of the virus in the patient's sample by isolating and identifying that material. RT-PCR tests (the ones with the nasal swabs) are an example of a molecular test. Antigen tests are based on protein identification, and can detect virus proteins in the patient's sample.
Antibody testing
Antibody tests are merely looking for the presence of antibodies that have been created by the body to fight COVID-19, the disease created by the novel coronavirus. These antibodies often build up in the body in the days or weeks following initial infection, and remain present after recovery. This limits the effectiveness of antibody testing when determining whether the patient has an active strain, and should not be used as a determination of whether or not a patient is contagious. All it shows is that at some point in time, that person has been infected. It is also not a good idea to assume that the presence of antibodies means someone is immune from further infection, as there has been no conclusive evidence that if a patient has antibodies that they won't catch a second case of the disease.
VIRAL TESTS
A viral test establishes whether someone has an active infection. A viral test is suitable for people that are currently experiencing COVID-related symptoms, have had close contact with an infected person, or are referred for testing by a healthcare provider, school, employer, or state agency. After having the viral COVID-19 test, the patient should self-quarantine at home until receiving the test results.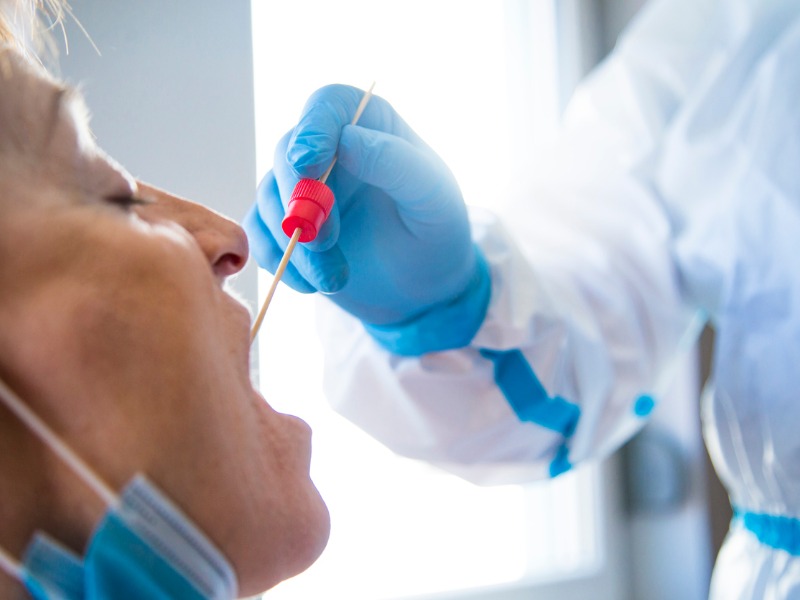 RT-PCR Testing is the standard of care for testing for the SARS-CoV-2 virus that causes COVID-19 as it is the most accurate with the least amount of false negatives and positive results. This is because RT-PCR testing uses a technique called reverse transcriptase to take viral RNA and turn it into DNA. This complicated process allows for the detection of even a small amount of viral load. It is also highly specific to the SARS-CoV-2 virus so there are less possibilities of a "false positive" result.
There are now hundreds of different ways to perform RT-PCR testing but it is limited to highly complex laboratories and turnaround times vary from four hours to twelve hours for results. Even at four hours of testing time, there is a lot of time preparing specimens and delivering results. This is the reason for the lag time in result delivery which generally ranges from 24-72 hours even with full automation using robotic assistance.
Antigen is another major type of testing. There are a few different platforms that a laboratory or medical practice with a CLIA WAIVER can perform this test. An antigen is the part of the virus that creates an immune response. Antigen testing helps identify proteins on the surface of the virus. Coronaviruses have a specific protein called a "spike protein" that these antigen tests are often searching for. These antigens can be present in the body far before symptoms occur. Antigen testing has been used for many years for testing influenza, streptococcus and even HIV testing.
It is generally accepted that the sensitivity of these tests is much lower (higher false negative rate) and can be as low as 84% (16% of tests are false negative). This is why antigen testing is often reserved for symptomatic individuals. With that said, antigen testing may have a place in screening as it is much more accessible and results can be delivered in 5-25 minutes depending on the platform.
Rapid Molecular Testing is now done on-site. This allows you full genetic testing for viral DNA within 1 hour of taking the specimen. Rapid testing is done using loop mediated isothermal amplification and has been shown in studies published by the National Health Institute to be just as accurate as traditional PCR testing. We can now offer screening using this technology AT YOUR PLACE OF BUSINESS with results in as little as 30 minutes.
GET VIRAL TEST RESULTS IN 24-48 HOURS
Nasal Swabs & Salivary Testing for COVID-19
We offer both nasopharyngeal RT-PCR and salivary PCR testing for COVID-19. Both tests we offer at Total Testing Solutions are EUA-authorized in compliance with guidelines set forth by the Center for Disease Control.
PCR tests such as nasal swabs and salivary testing detect the presence of an antigen that is causing a person to have an active COVID-19 infection. This is considered the gold standard in diagnosing an active infection. In addition to confirming whether a sick patient has contracted the novel coronavirus, it also can be used as the first indicator that a person without obvious symptoms has the infection.
Total Testing Solutions has licensed and trained medical professionals to collect samples in accordance with CDC guidelines. Following a stringent testing protocol greatly increases the chance of an accurate diagnosis by ensuring the sample does not get contaminated or misread. We also boast daily telehealth consultations for those with COVID-19 or other health related questions.
ANTIBODY TESTS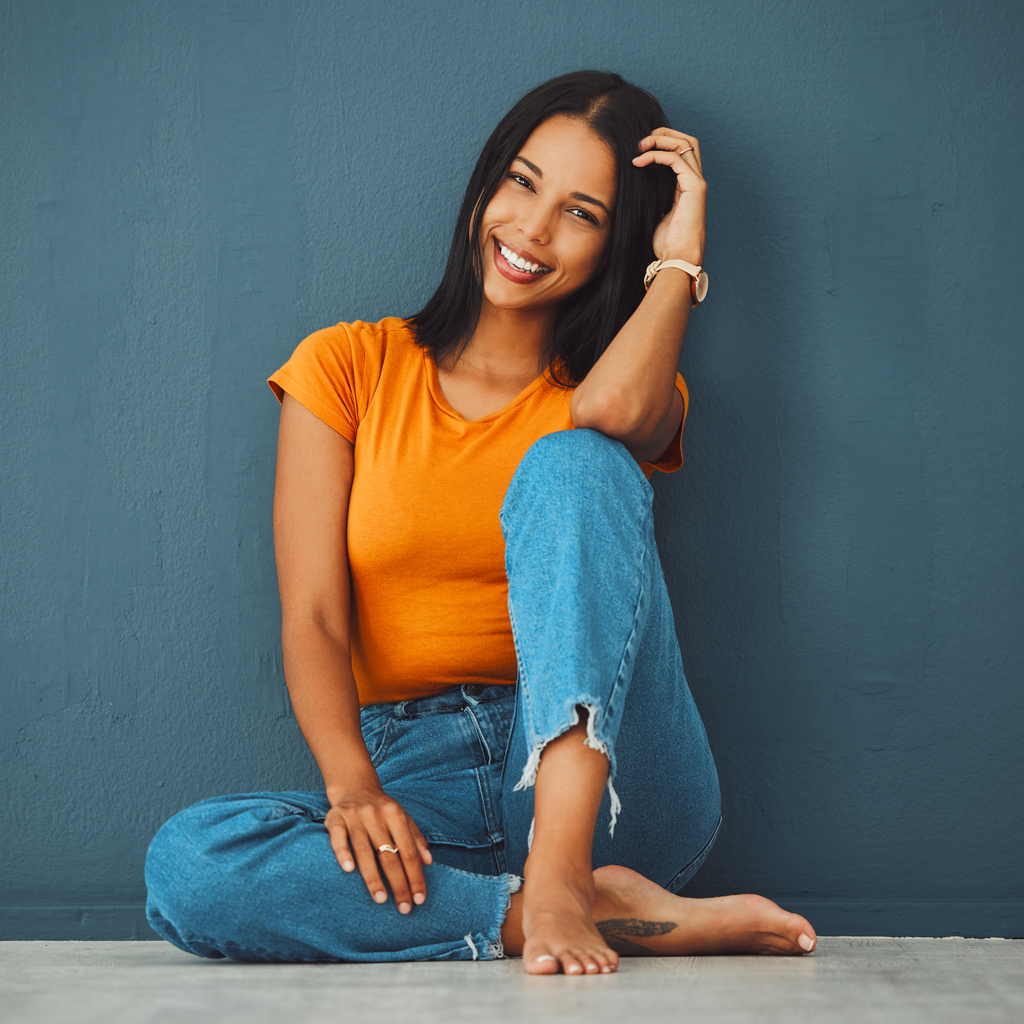 A COVID antibody test shows whether a person has had a past COVID-19 infection. COVID-19 antibody tests are not meant to diagnose active COVID-19 infections.
An antibody test won't accurately diagnose an active COVID-19 infection because it takes up to three weeks after infection to develop antibodies. Instead, this diagnostic test checks the blood for viral antibodies that developed in the immune system's response to a past infection. The body learns how to recognize and fight a specific virus. Antibodies are specific proteins that help fight future infections of the same virus.
COLLECTION TYPES
Nasal/Oral Swabs are currently the most widely used form of collection for PCR and Antigen Testing. Nasal swabbing can be performed in the anterior (superficial) nose, mid-nasal or in the nasopharynx (deep nasal). Nasopharyngeal (deep nasal) swabbing is the most accurate as it has the highest likelihood of collecting viral specimen. It is also the most uncomfortable. Anterior nasal and oral swabbing is the least accurate as it has the least likely chance of obtaining viral load. Both anterior nasal and oral swabbing are also much more comfortable than deep nasal swabs.
Saliva Testing has become increasingly more popular but is less available due to laboratories not having an EUA for this collection method. Studies have shown it to be just as accurate and it is much more comfortable as the patient can self collect by just spitting into a cup or other salivary collection tube.