Get Tested for Monkeypox in Los Angeles at Total Testing Solutions
With monkeypox cases on the rise in Southern California, Total Testing Solutions proudly announces the availability of fast, reliable Los Angeles monkeypox testing for people of all ages. Receive your monkeypox test at one of our drive-thru locations or from the comfort of your driveway today.
Total Testing Solutions has earned a reputation as a leading testing center for infectious diseases in Los Angeles. Our monkeypox tests are conducted by trained professionals who deeply care about your health. We respect your privacy and are dedicated to ensuring the most accurate diagnosis.
We deliver test results expeditiously so you can take action and get treated. The sooner you are tested for monkeypox, the sooner you can get back to life as usual.
Interested in Monkeypox testing? Please schedule an appointment below.
What is Monkeypox?
Monkeypox is a contagious virus that spreads through close personal contact, although it can be transmitted by sharing fabrics, touching hard surfaces, and respiratory secretions. Once exposed to monkeypox, the patient may develop a rash resembling blisters and flu-like symptoms. Most symptoms appear within one to two weeks of exposure.
Monkeypox is a member of the poxvirus family, the same kind that causes smallpox. While genetically similar to monkeypox, they are two separate conditions.
To date, more than 7,500 monkeypox cases have been reported in the United States. Source Once considered a rare infection, it is now a public health emergency.
Monkeypox Symptoms
A telltale sign of monkeypox is a rash. In its early stages, the rash may look similar to pimples or pustules. Soon, these small bumps can turn into large, fluid-filled blisters that eventually crust over. The monkeypox rash typically appears on areas such as the face, inside the mouth, or on the hands, feet, genitals, or anus.
Signs of monkeypox include:
Rash
Chills
Fever
Fatigue
Backache
Headache
Sore muscles
Swollen lymph nodes
Nasal congestion, cough, or sore throat
Known exposure to someone who has monkeypox
Monkeypox Testing
The testing procedure involves taking a swab of the suspected lesions. Your Los Angeles Monkeypox test provider will vigorously rub the swab back and forth over the rash to collect cells for analysis. The sample is contained and sent to our CLIA-certified lab partners, who carefully analyze the swab to detect the presence of monkeypox. Your test results will be available within a few days. While you wait for your test results, take precautions as recommended by the CDC.
Get to Know the Advanced Technology Behind Our Monkeypox Test
Our lab partners detect monkeypox using a PCR test that separates the DNA from any proteins in the sample. Monkeypox viral DNA has characteristic traits that make it distinct from others. If DNA from monkeypox is detected, the genome is copied thousands, or even millions, of times. Each new copy produces a fluorescent light signal. If enough light is generated, the PCR test results come back positive. Source
How It Works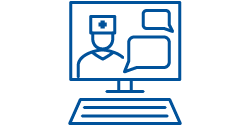 Schedule a virtual consultation to meet with one of our licensed professionals to assess your concerns and be qualified for monkeypox testing.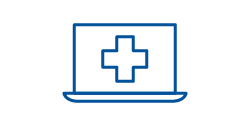 If you are a candidate for Monkeypox testing, we will help you book a test appointment at the end of your virtual consultation at one of our local test sites in Los Angeles that works best for you and your schedule. Same day appointments are available!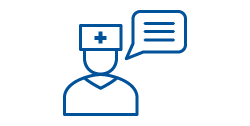 Arrive at our drive through test site at your scheduled appointment time and be checked in and swabbed by our team of test administrators from the comfort of your vehicle.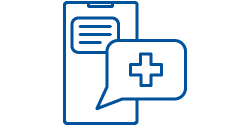 Results will be texted and emailed to you within 48 hours, along with any treatment information if applicable.
Am I eligible for the Monkeypox test?
The Center for Disease Control recommends monkeypox testing for individuals who have a rash. For some patients, the rash appears first before other symptoms develop. Others have warning signs of monkeypox, such as fatigue and muscle aches, before the rash makes an appearance. There is no age limit for the monkeypox test, as the virus can strike at any age. Once the rash clears, a person is no longer considered contagious.
Get to know what the monkeypox rash looks like.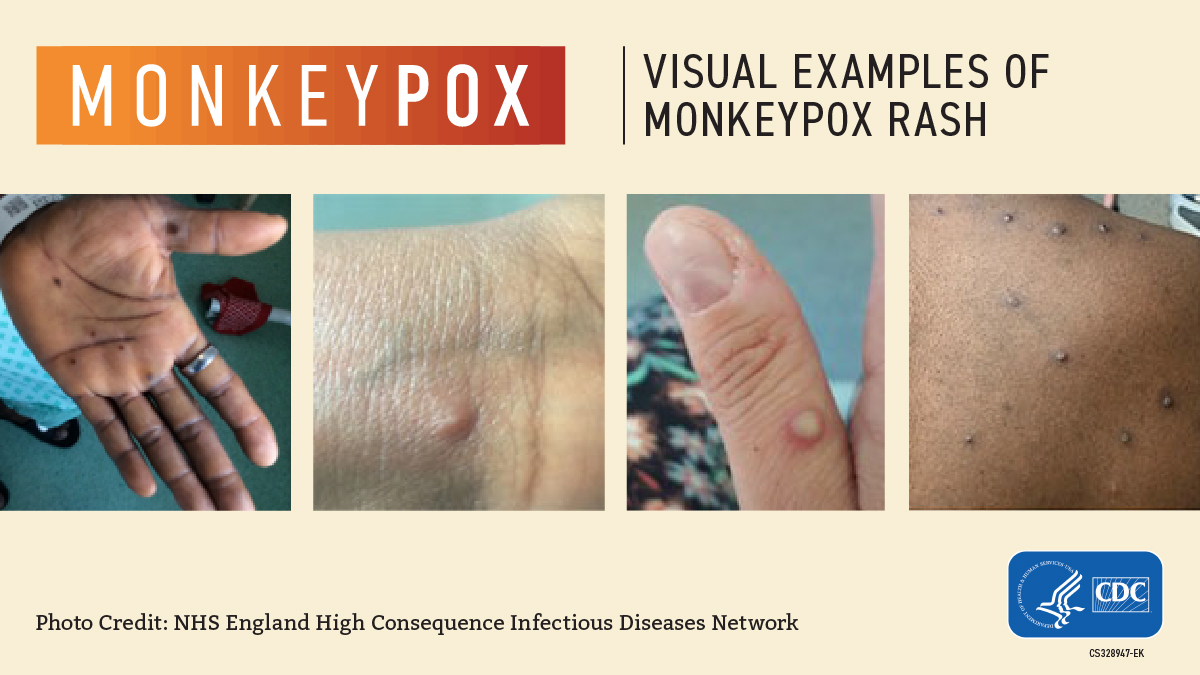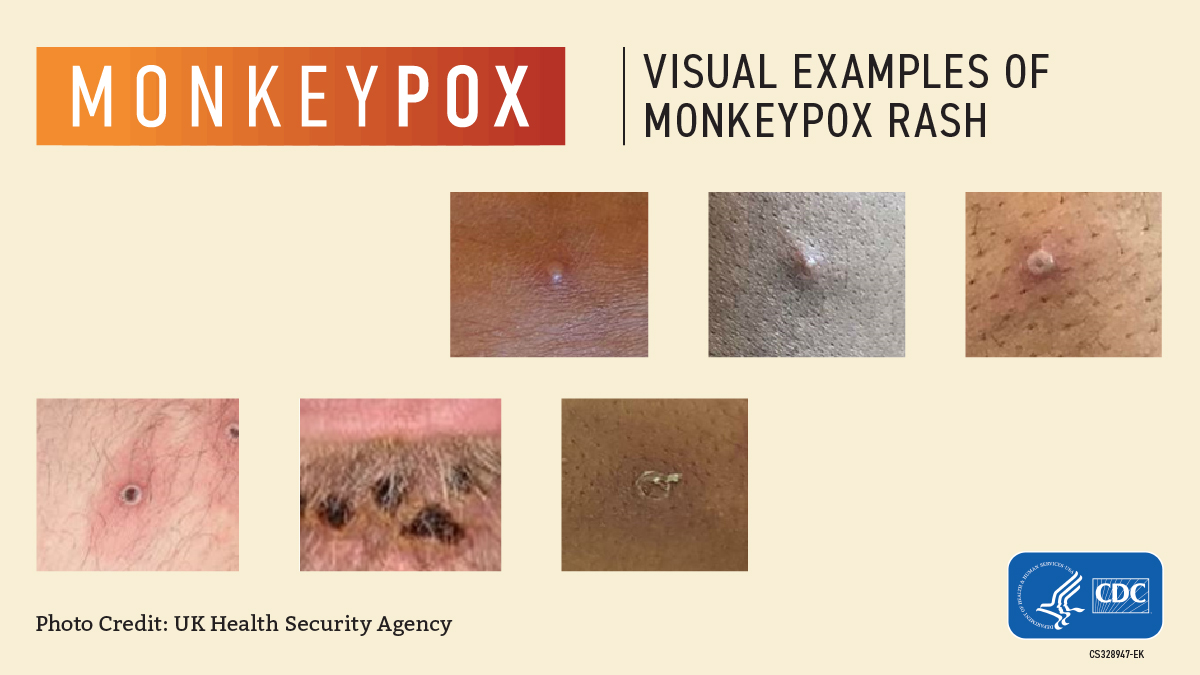 Where can I get the Monkeypox test?
Our monkeypox testing services provide unparalleled convenience, privacy, and customized experience for Southern California residents of all ages. Visit our drive-thru monkeypox test sites or arrange for our highly qualified concierge team to come to your home. All test results are delivered through our secure online portal.
Drive-Thru Monkeypox Testing
Schedule your appointment at any of our convenient drive-thru monkeypox testing locations in Los Angeles:
East LA
Downtown LA
In-home or in-office
Concierge Monkeypox Testing
For individuals who want to receive an accurate monkeypox diagnosis without leaving home, our concierge monkeypox testing is the ideal solution. We serve private individuals, families, and businesses throughout the greater Los Angeles metropolitan area.
Why Total Testing Solutions?
Accurate results
Minimally invasive
Quick turnaround time
Available to patients of all ages
No health insurance or pre-approval required
Total Testing Solutions offers a discreet and secure way to test for monkeypox. Our trusted medical testing professionals take patient safety seriously. We are rigorously trained to lower the risk of cross-contamination and take all the necessary precautions to conduct tests with your privacy and health in mind.
Since 2014, Total Testing Solutions has gained a foothold as one of the top testing centers for influenza, COVID-19, and now monkeypox in Los Angeles County. We have stood by Californians as they continue to battle viruses that threaten the health and safety of our community. Together, we can help you and your loved ones get tested and receive the appropriate medical treatments without delay.
How do I make an appointment for the Monkeypox test?
If you suspect you or a loved one has been infected with monkeypox, contact Total Testing Solutions today to schedule your Los Angeles monkeypox test. It only takes a minute to get started. Call 323-238-3324 or send a secure message through our online portal today.
Frequently Asked Questions
Is there a Monkeypox vaccine?
How does monkeypox spread?
Monkeypox spreads through close contact, including direct skin-to-skin contact, sex, hugging, and kissing. It can also be transmitted from respiratory droplets and touching surfaces, towels, clothing, or bedding that have been handled by someone infected with monkeypox.
What is the incubation period for monkeypox?
The incubation period refers to the onset of the infection relative to the onset of symptoms. The monkeypox incubation period ranges from five to 21 days, although symptoms typically show up in one to two weeks in most instances. Source
How long does it take for the monkeypox to go away?
Most cases of monkeypox resolve in two to four weeks.
Is there a cure for monkeypox? How is monkeypox treated?
Monkeypox does not have a cure. In some cases, time is the best remedy. Since monkeypox and smallpox share genetic similarities, antiviral drugs that treat smallpox (such as TPOXX) may treat monkeypox infections in people with weakened immune systems.
Is there a cure for monkeypox? How is monkeypox treated?
Monkeypox does not have a cure. In some cases, time is the best remedy. Since monkeypox and smallpox share genetic similarities, antiviral drugs that treat smallpox (such as TPOXX) may treat monkeypox infections in people with weakened immune systems.
Is monkeypox fatal?
In rare cases, monkeypox can kill. The estimated fatality ratio is three to five percent. Source
What is the difference between monkeypox, smallpox, and chickenpox?
Monkeypox symptoms are remarkably similar to those of smallpox and chickenpox, making it tricky to diagnose the condition with a visual examination. Lab testing is the only reliable way to differentiate what condition you have.
Is there an at-home monkeypox test available?
Monkeypox testing from home is not yet available. Most home tests look for proteins, whereas monkeypox is diagnosed by the presence of viral DNA.
Do I need insurance to get tested for monkeypox?
Insurance is not a requirement for testing.
When and how will I receive my test results?
Your test results should become available within a few days. You can access your test results by logging into our secure online portal.