Vaccinated Fans Pre Register Here
Total Testing Solutions is the Preferred Partner for The Los Angeles Football Club to perform vaccine verification prior to games. In order to gain admittance to the vaccinated fan section, LAFC fans can pre-register for their healthpass and upload a vaccination record along with a valid photo ID to the LINK platform.
Vaccinated Fans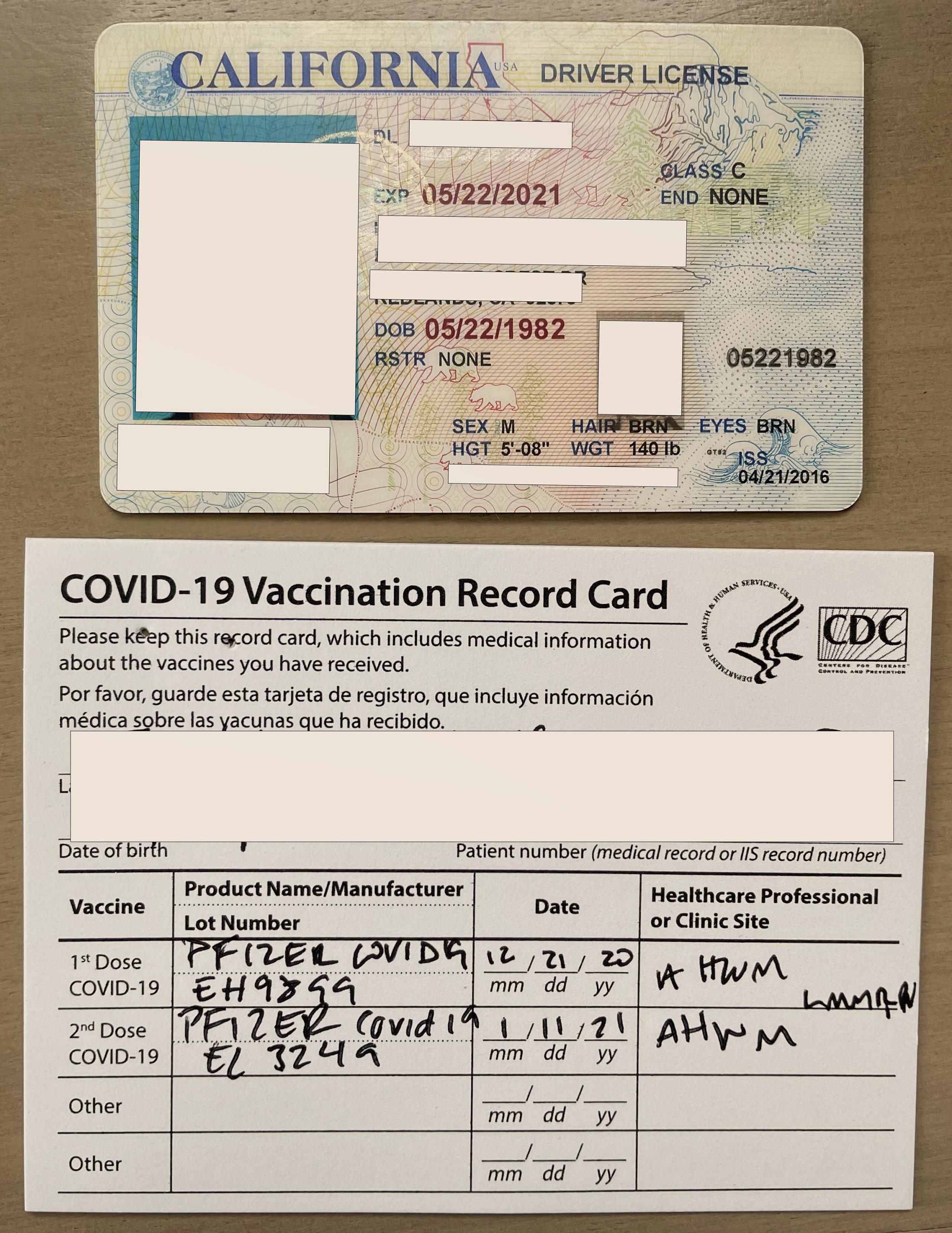 Fans that are vaccinated will use LINK to pre-register for the game to expedite their entry.
Prior to arrival at LAFC Stadium, all ticketed fans who are fully vaccinated, which is defined as the administration of the final dose at least 14 days prior to the date of the game they are planning to attend, can show proof of vaccination by uploading their paper or digital vaccine record into LINK.
Vaccinated fans are encouraged to pre-register through Total Testing Solution's LINK platform and upload an image of their CDC Vaccination card or digital vaccination card and a picture ID (in one photo) to LINK directly. Vaccinated fans are still encouraged to bring their vaccination card or photo of the card along with their valid ID to the game.
Instructions for Fans Ages 2-15
All fans ages 2-15 years old who are not yet vaccinated will still have the opportunity to attend the game by choosing one of the following 3 options to ensure a smooth entrance on game day.
Option 1
Test with Total Testing Solutions
Testing with TTS will guarantee a result by kickoff. If your result is not done you will receive an antigen test on gameday for entrance. Using the link below, fans 15 and under can book a COVID test with TTS at any of our Los Angeles drive through locations. Make sure to book your appointment online as "LAFC PCR" using the link below:
Option 2
Upload your PCR Results
Fans 15 and under who have tested at another COVID test location within 72 hours of game day may register themselves and upload their PCR results to the LINK server using the link below. Upon review, you will be issued a digital health pass for entry before the game. Note that we cannot guarantee results in time using an outside test.
Option 3
Game Day Testing
Fans who may not have had the opportunity to test before the game still have a chance to attend by opting to get a rapid test at the stadium. Rapid COVID tests will be available for $25 on game day, and results will be available and a digital health pass issued within 15 minutes of testing. Register for your rapid test in advance by using the link below:
For any questions on the testing, verification or entry process please email [email protected] and we will be happy to assist!
After enjoying the game, any interested fans may schedule a COVID test with Total Testing Solutions for their peace of mind at any of our testing locations throughout Los Angeles. This option is validated for any travel within the United States or abroad.
Total Testing Solutions has partnered with LAVA to provide fans with an expedited entrance option on game-day.
For those that provide their vaccine cards AND a photo ID more than 48 hours prior to the game, fans will have an option to download Verify Pass into their mobile wallet. This will allow a contactless entrance into the stadium through a separate line for adults not accompanying minors. With your LAVA NFC Vaccine Credential, you will not need to show your ID.
Note - you must sign up for each pass with a DIFFERENT mobile number.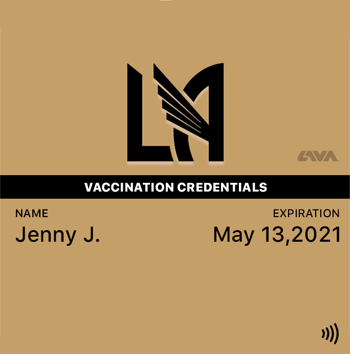 Instructions
Pre-register using LINK by uploading your paper OR digital vaccine card AND your photo ID more than 48 hours prior to game day. Registration will close for verify pass at 730pm two days prior to each game.
Make sure you use a different mobile number for each pass you register. If multiple fans use the same mobile number they will NOT receive a Verify Pass.
You will receive a pass from LINK upon verification for your records and for entrance if needed.
The following day you will receive a text message from LAVA Verify Pass
Sign up for your pass and download it into your mobile wallet
Please enter the Vaccine Verification express lanes at the Northeast and Southeast gates, and stadium representatives will scan your pass to verify"
The Los Angeles Football Club is partnering with Total Testing Solutions to provide a convenient way for vaccinated fans to gain entrance to the venue, as well as receive an optional COVID-19 test either before or after the game for all interested fans. For all fans ages 2-15 years old who are accompanied by a vaccinated adult, Total Testing Solutions is also providing a testing option to allow them entry to games without a vaccine.
Please note that your information will be stored safely and securely, visit our Privacy Policy site HERE for more.